An immersion pump is a type of submersible pump. With its long axis, these pumps are widely used in situations where one has to deal with 'hazardous' liquids. For example liquids with a temperature higher than 40 degrees Celsius or an aggressive, corrosive liquid. Most of the time, these types of liquid are not suitable as cooling liquid for the engine. In addition, you do not want to take any risks when working with these sorts of liquids. An immersion pump is therefore most suitable for these types of jobs.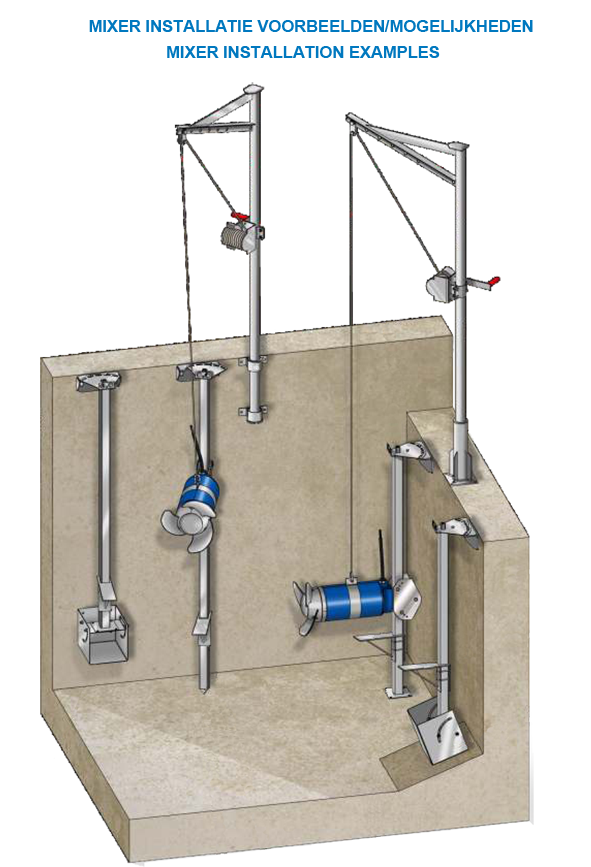 Features immersion pump
One of the differences between a 'regular' submersible pump and an immersion pump is the placement of the engine. The engine of an immersion pump will remain dry and is installed on top of the reservoir from which the liquid is pumped. The shaft of the motor is extended and the pump is still submerged in the liquid. The immersion pump does its job by making use of centrifugal forces. When the engine-driven vanes rotate, the centrifugal force causes the liquid to go up. In addition, immersion pumps are small and solid, making them suitable pumps for many jobs.
Contact
Do you have any questions about the immersion pump or any other issues? Then you can always contact us. We will be happy to help you and answer your questions. You can also contact us for appropriate advice. In this way, we guarantee you that you are using the right pump!