Faggiolati is an Italian manufacturer that is specialized in the production of submersible pumps, mixers, and aerators, among other things. These submersible pumps have different capabilities starting at 0.5 kW and going all the way up to 350 kW. The manufacturer is an established name within the pump industry for years. Faggiolati delivers quality and their pumps are extremely suitable for the most diverse industrial jobs.
What are Faggiolati submersible pumps?
A submersible pump is a pump that can be completely or partially submerged in water. In this way, this pump can be used for many purposes. For example, think of pumping ditches or for drainage jobs. One submersible pump is not the other. There are many variants available on our website, all of which have different specifications. For example, one pump is suitable for dirty water, while the other would become clogged due to the solid materials that this dirty water contains.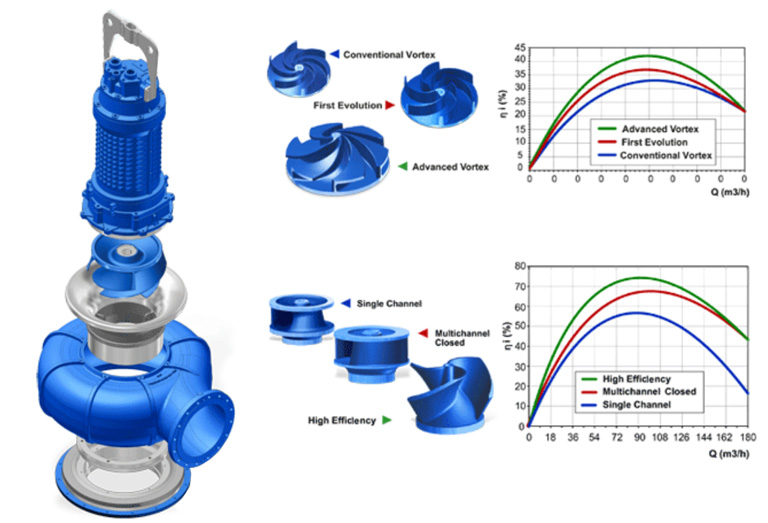 Cooling engines Faggiolati submersible pumps
Cooling the engine of a Faggiolati submersible pump can be seen as one of its limitations. Many electric motors are cooled utilizing a fan. A submersible pump functions in another way. The submersible pump keeps its engine at the optimal temperature using the liquid in which it is placed. This is also the reason that a submersible pump can only be started when it is completely or partially submerged in the water. Therefore, always take a look at the operating instructions for the pump in question. If a submersible pump might not be the right fit, check whether a submersible or plug-in mixer is suitable for you.
Need help?
Not sure which pump is most appropriate for your upcoming job(s)? Or do you have a question about the capabilities of a specific pump? In that case, you can always give us a call or contact us in another way. We will help you as soon as possible!