A cantilever pump is a pump where the housing is immersed in the medium while the motor is mounted above the foundation at a safe distance from the liquid. When pumping with a long insertion length a so-called heavy-duty bearing seat is mounted between the motor and the foundation. As this pump version has no shaft seal or bearing in the liquid it can therefore do its work unhindered without any risk of damage.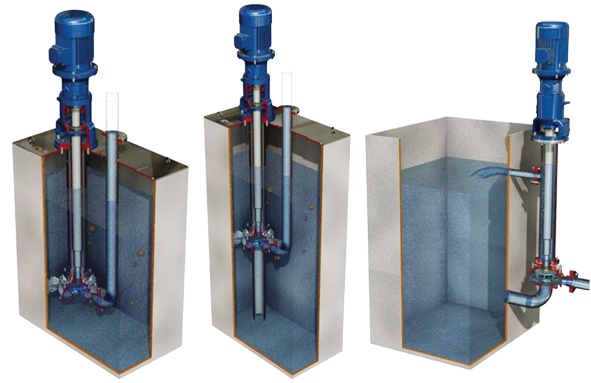 Applications cantilever pump
A cantilever pump can be used for various jobs. For example, this pump is suitable for pumping both school and heavily polluted water. When a cantilever pump is fitted with a vortex impeller it can even pump wastewater with solids up to around 150 mm! Furthermore, the pump can be used in situations where very hot liquids (up to 500 °C) are handled.
Cantilever pump by Salvatore Robuschi
The operation of the cantilever pump is clearly shown in the video below:
Cantilever pump installation options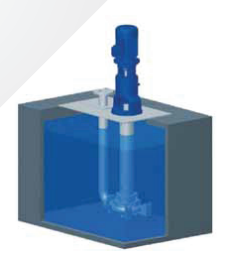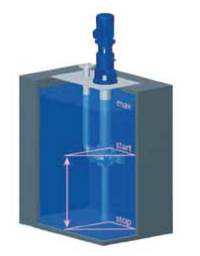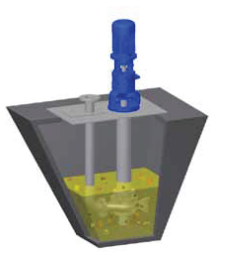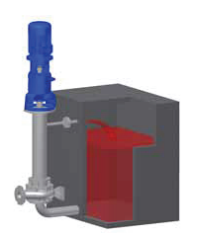 Technical specifications.
Maximum capacity: 11,500 m/h3.

Maximum suction head: 6 bar.

Maximum system pressure: 10 bar.

Maximum temperature: 500 °C.
Need a cantilever pump for your assignments?
If you suspect that a cantilever pump is a pump you need for your job, we recommend that you contact our team. By looking at your situation with our experts, you can be sure that this is the right pump, and avoid unnecessary costs!